Dimensional plates
For sets of plates the determination of size for the profile cylinder (PC), keyhole (BB) or vacant / occupied (WC) is very important for a proper order.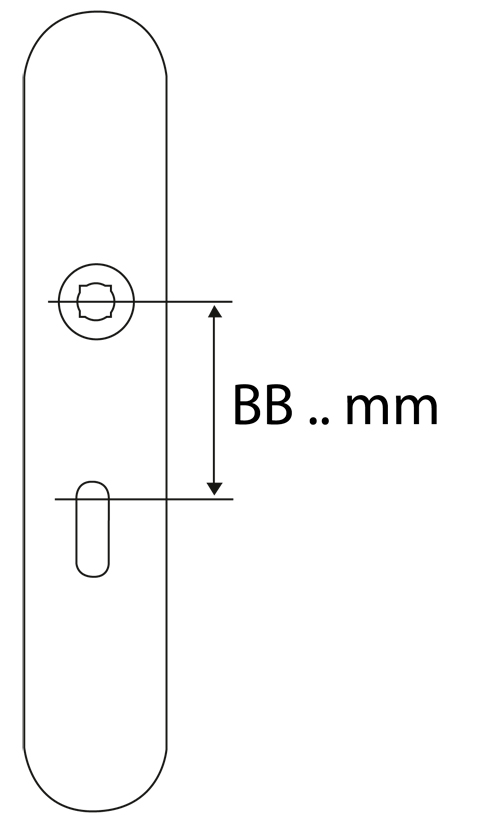 Key (BB)

Heart to heart
a size in mm
BB 56/72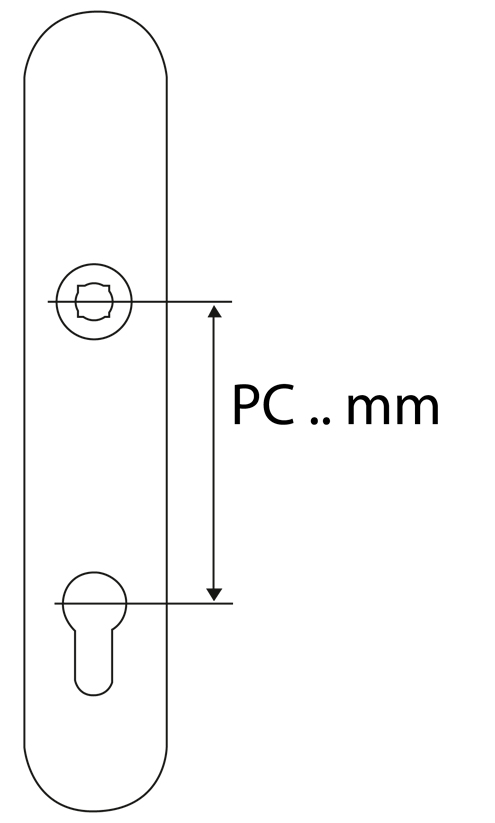 Profile cylinder (PC)

Heart to heart
B size in mm
PC 55/ 72/ 85/ 92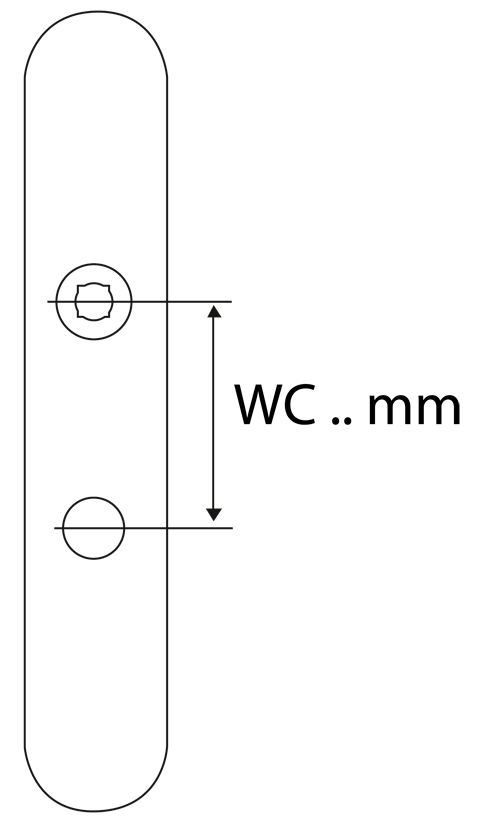 Implementation toilet (WC)

Heart to heart
C size in mm
WC 55 spindle 8
WC 57 spindle 5
WC 63 spindle 8
WC 72 spindle 8
If you measure a key cylinder or toilet hole on your door with a heart to heart distance not listed on the website or order list? Please feel free to contact one of our staff, we will make sure you get the size you need for your door!