White assortment
Amazing white. Those words describe our collection of white products of GPF building hardware. All articles of GPF White are finished with a high-quality powder coating in RAL 9016. The added structure gives you extra grip. The white door, window and safety fittings are executed in matt.
Lifestyle Modern self-conscious
The lifestyle 'Modern self-conscious' is developed for our assortment in black and white. Like day and night, these opposites fit each other perfectly. The distinct lifestyle offers you outstanding, modern products in a unique jacket.
GPF CombiVari: choose your personal door fittings
The unique concept of GPF CombiVari offers you the possibility to compile your own door fittings. You have complete freedom in determining every part of the fittings: from the door handle to the rose or plate. It takes only three steps to design your perfect door fittings. Challenging and fun!

Stylish door fittings in white
The interactive concept GPF CombiVari helps you out in your search for the perfect door fittings. Choose a single door handle and complete it with a rose or plate in the same colour.
1. Choose from our assortment your favourite white handle.
2. Make a choice between a rose or plate and choose the version you prefer.
3. Add any extras you like such as a turn and release lock and admire your personal outcome!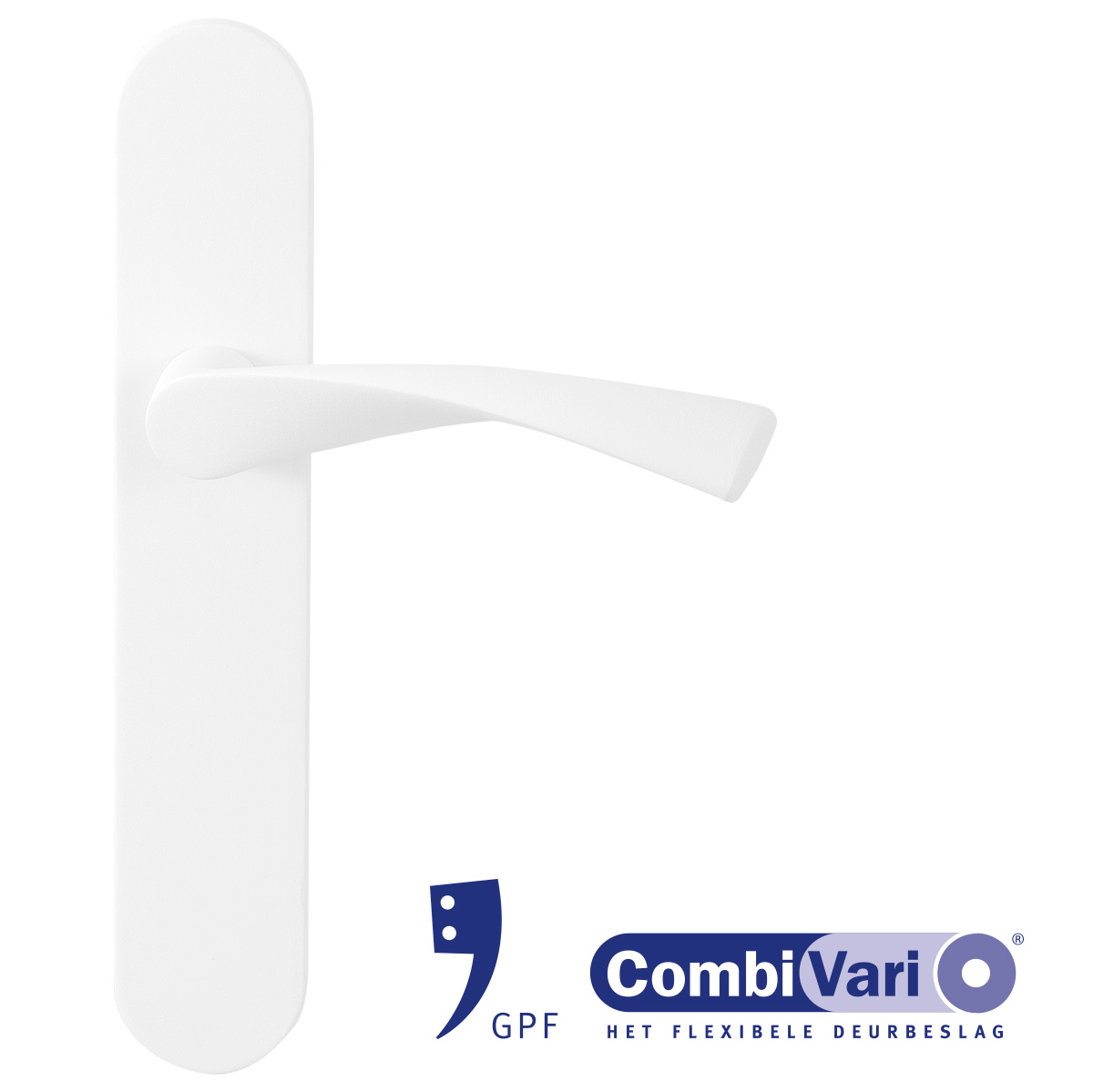 White window fittings
Thanks to the full range of black products, you can choose window fittings that match your white door fittings for the full 100%. One style in your interior gives peace and shows your attention to detail. Those elements have great value in a modern house. The concept GPF CombiVari lets you choose between both lockable and non-lockable turn and tilt mechanisms. Then, you select one of GPF's door handles, because they fit the window mechanisms as well. That way, the operation of the window has the same look and feel as the door fittings.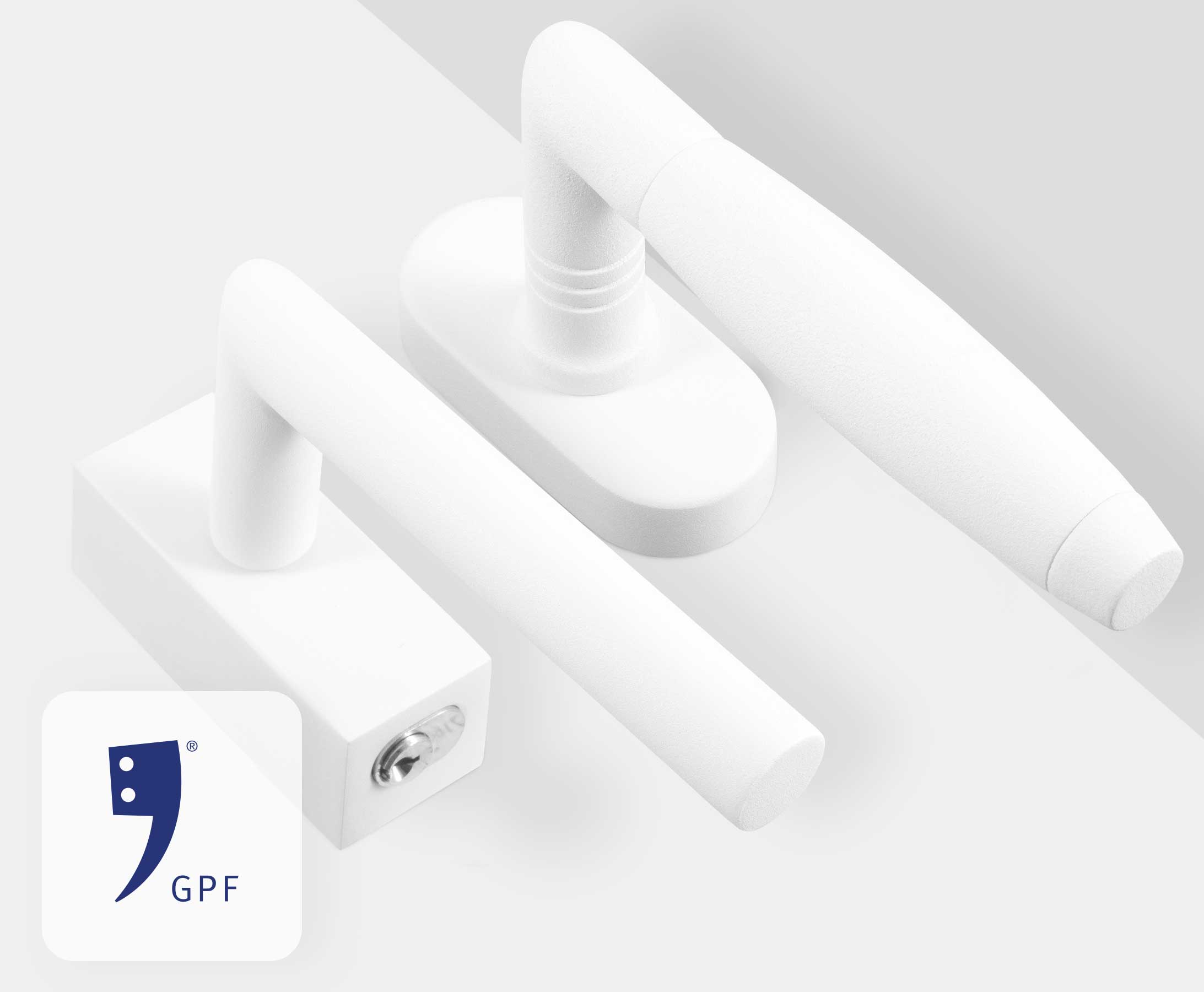 Safety fittings SKG*** in white
Safety fittings of GPF building hardware meet the high burglary protection demands of the Dutch institutes NBR, SKG and PKVW. This results in a qualification of SKG three stars, which means that the fittings guarantee at least five minutes of burglary resistance.
More information

White entrance door fittings
Give your visitors a warm welcome with front door fittings in the finish white. This virgin colour gives your entrance a tight and well-groomed appearance. Every part of our front door fittings is available in the same RAL 9016 colour so that each product matches. The powder coating is resistant to UV and weathering as well. That way, you're assured to have truly white door fittings for years and years to come. From doorbell till letter plate and from house number till safety fittings: your front door will be stunning with front door fittings in one style.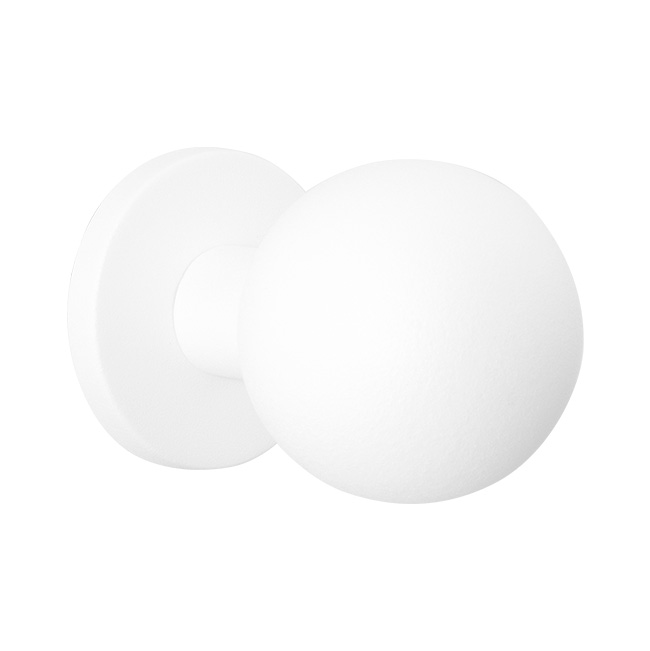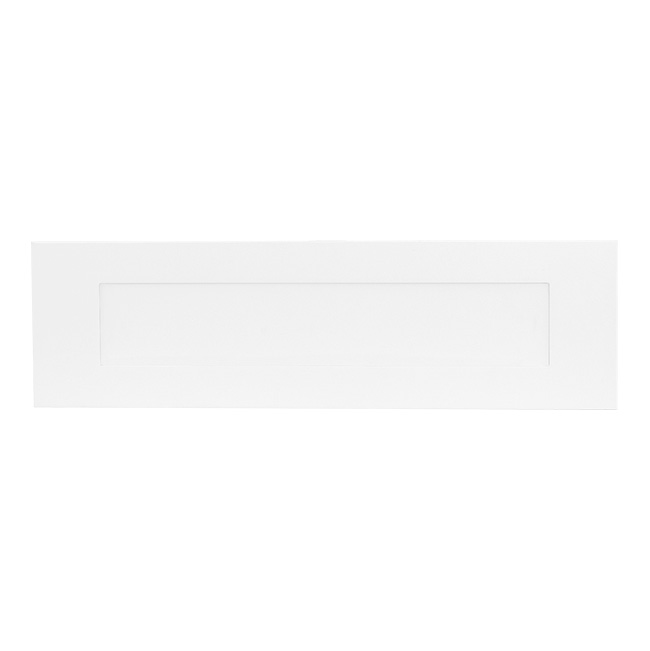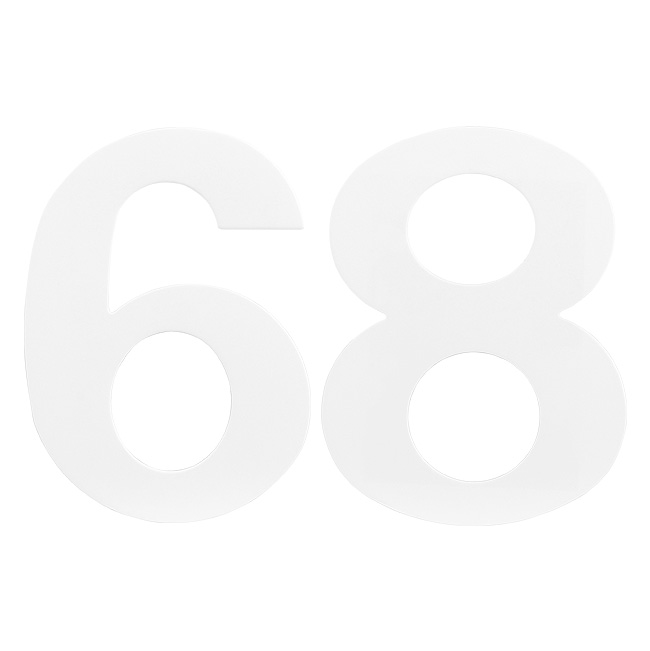 Enjoy white in your entire house
There are more products available in GPF white! Discover our assortment and view, for example, our white pull handles, furniture knobs, slidings bowls and lift-off hinges.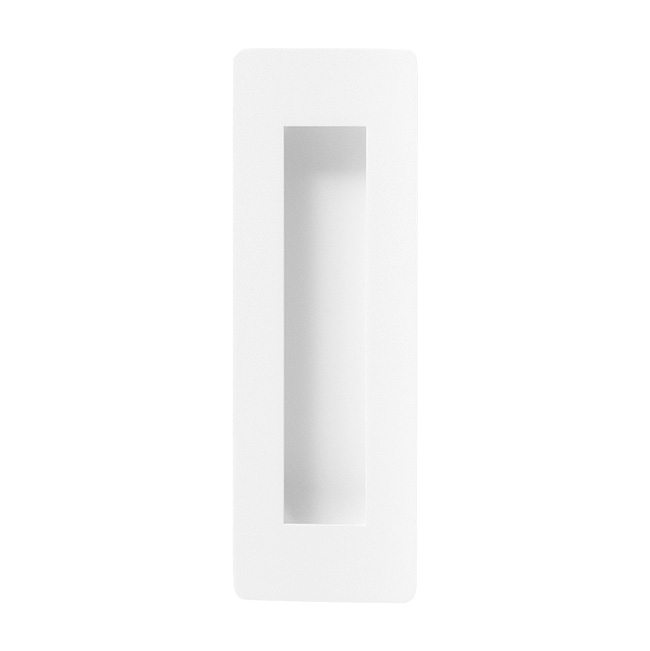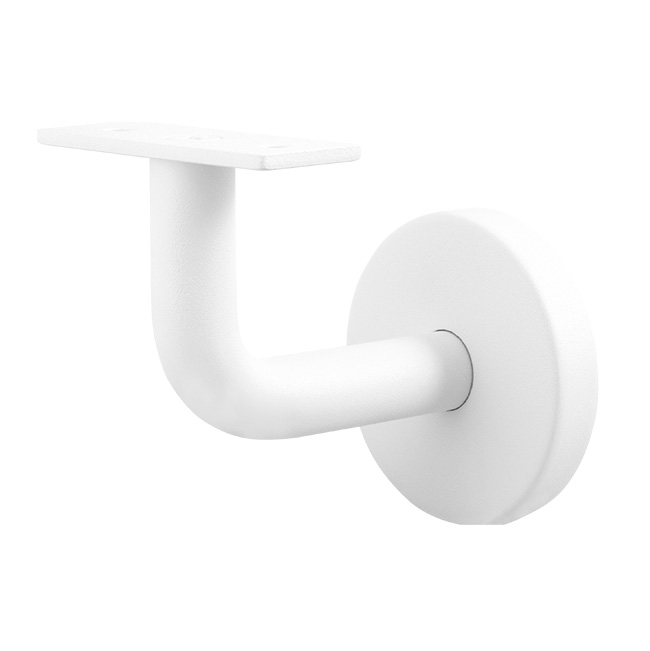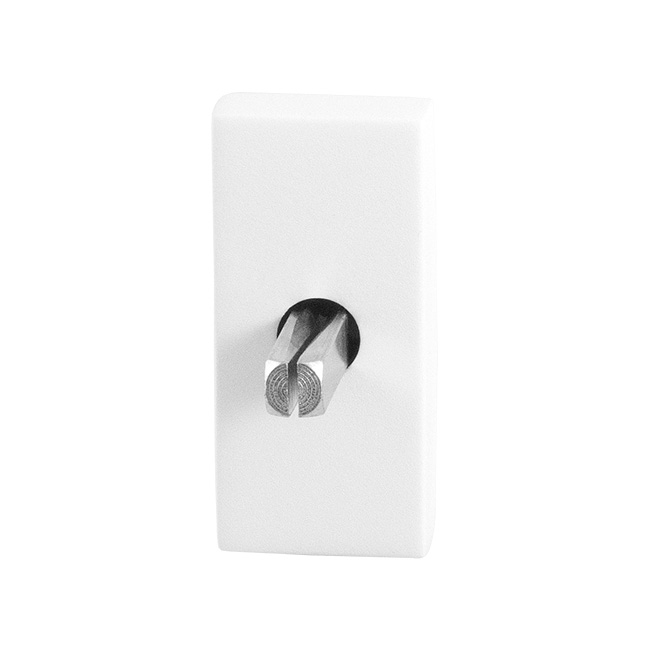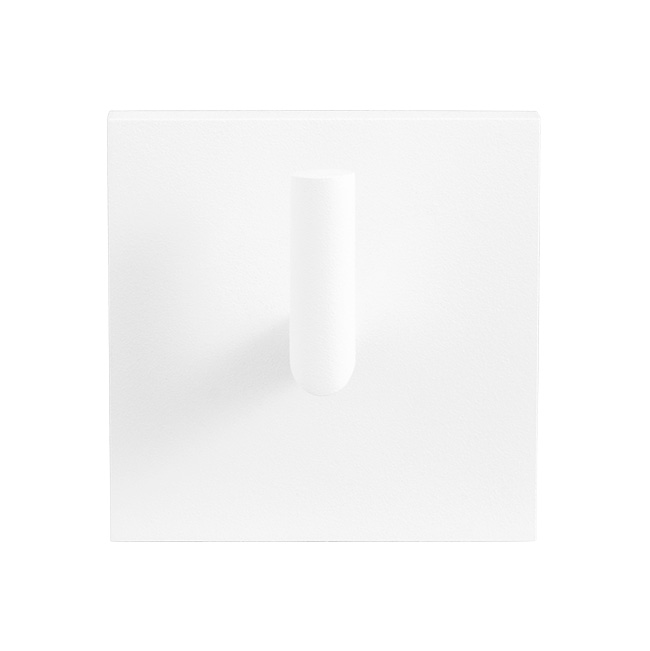 Maintenance
Proper maintenance is essential to keep your products in top condition. That's why we advise you to click to this specific finish at our maintenance information page. Read this information carefully so that you can enjoy your building hardware for a long time.