Pink assortment
Candy canes, girls, love… the fascinating colour pink has a clear association for many people. That makes it fun to process the colour in the door of, for example, a playroom, bedroom or ladies room. Even stores can play with these colourful door handles in a fun way.
Lifestyle Tailored colours
Discover the possibilities of our door fittings in vivid colours. These cheerful door handles can be adjusted to your personal wishes – or those of your children!
GPF CombiVari: choose your personal door fittings
The unique concept of GPF CombiVari offers you the possibility to compile your own door fittings. You have complete freedom in determining every part of the fittings: from the door handle to the rose or plate. It takes only three steps to design your perfect door fittings. Challenging and fun!

Aluminium door fittings in pink
The interactive concept GPF CombiVari helps you out in your search for the perfect door fittings. Choose a single door handle and complete it with a rose or plate in the same colour.

1. Choose from our assortment your favourite pink handle.
2. Make a choice between a rose or plate and choose the version you prefer.
3. Add any extras you like such as a turn and release lock and admire your personal outcome!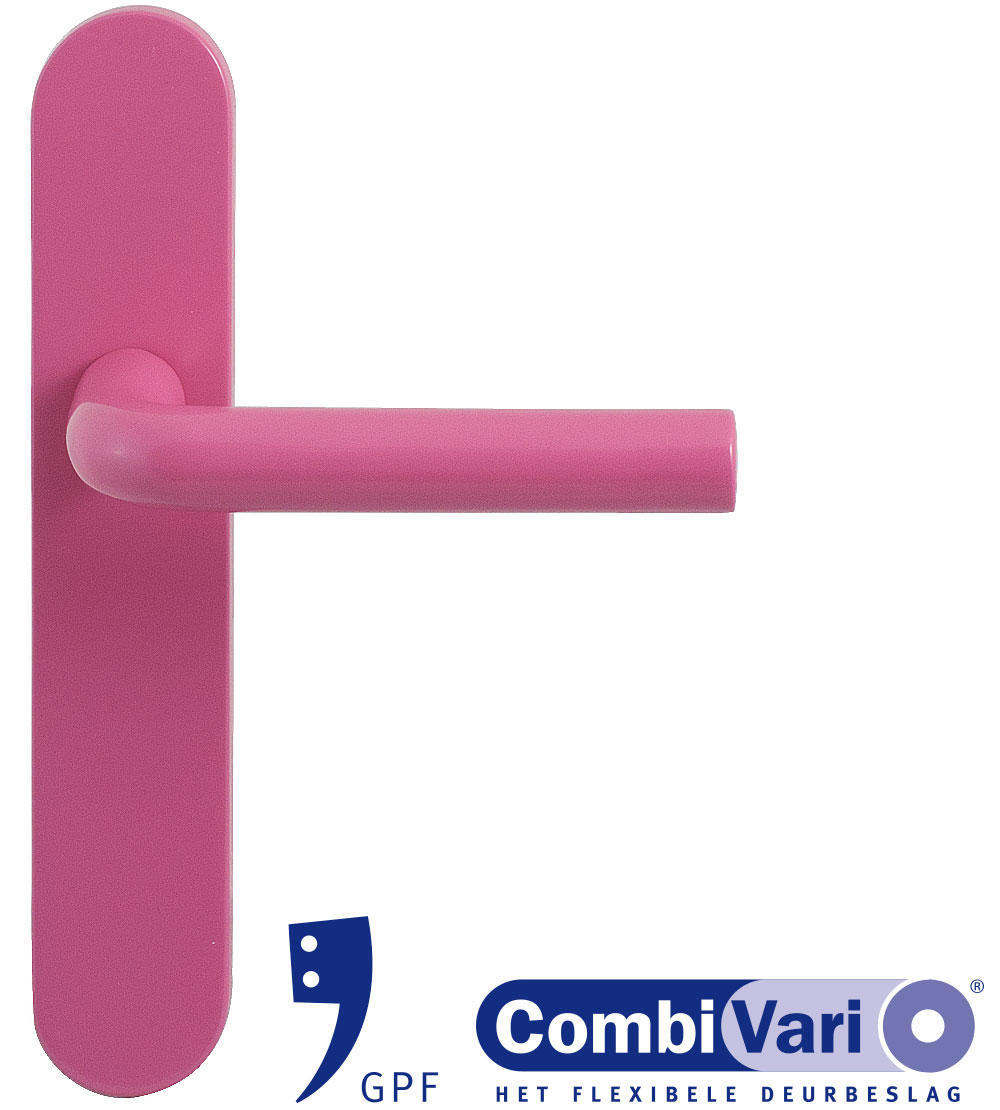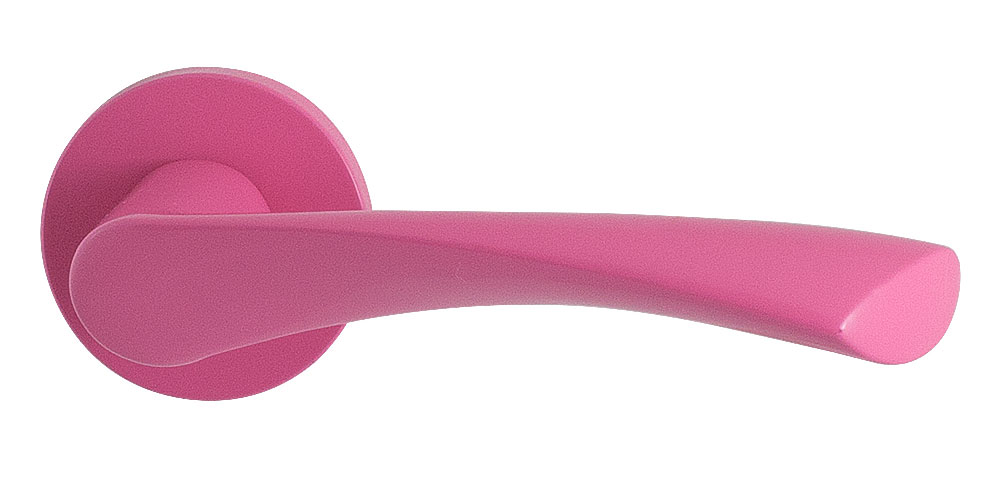 Pink is always an option!
Some colours never get out of style… and pink is one of them! Our bright door fittings fit perfectly on the doors of cute baby rooms and stylish girls rooms. But the colour can even be used as an original signpost for the ladies room – especially fun when you use our blue door handles for the men's room! And what about lovers of pink or owners of candy stores? This cute eyecatcher is always an option.


Maintenance
Proper maintenance is essential to keep your products in top condition. That's why we advise you to click to this specific finish at our maintenance information page. Read this information carefully so that you can enjoy your building hardware for a long time.